Messenger is an all-in-one logistics platform that finances and aggregates end-to-end logistics and supply chain operations to help businesses, and logistics asset owners achieve an efficient supply chain framework.
Sidebrief was proud to have the opportunity to have Amanda Etuk use our Launch product for filing Delaware Franchise taxes for her business. We met with her to discuss how Messenger is connecting businesses and individuals with logistics assets in Abuja and how Sidebrief was able to contribute to the company's growth.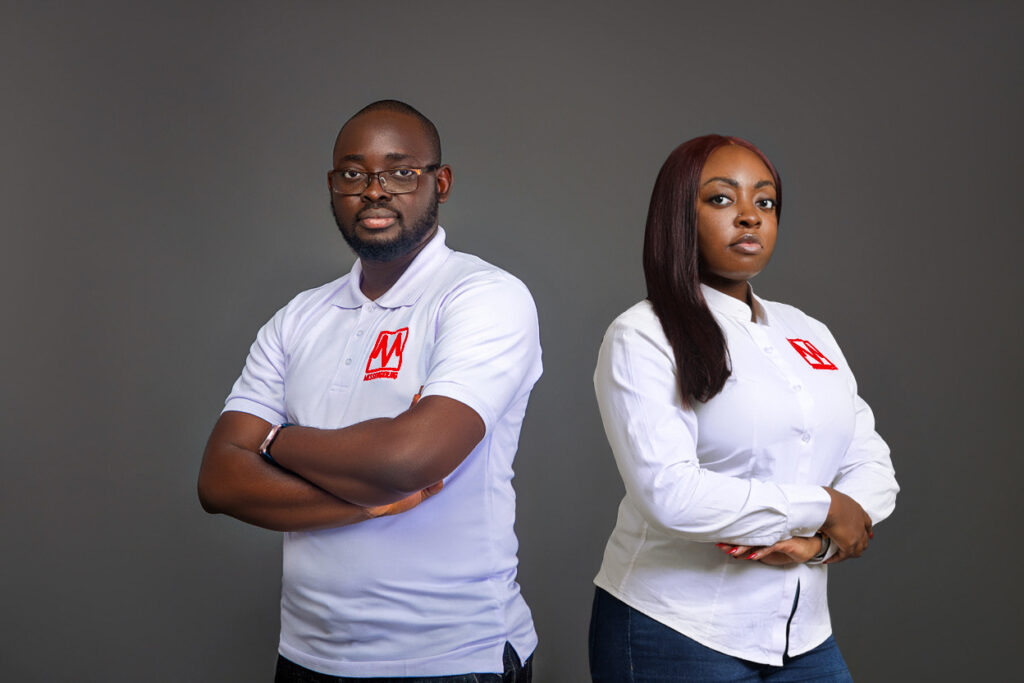 What inspired the building of Messenger, and what problem were you aiming to solve in the logistics industry?
We founded Messenger in 2018 and there were a few reliable logistic providers in the city of Abuja. It was during Valentine's Day and we discovered that a lot of vendors at the time didn't have enough logistic provider to fulfil all the demands they get from their customers. It wasn't just about having someone to move those things, there was also a part of having a structured partner who had a solid process in place and also integrity because cash collection was a big thing for ecommerce at the time.
There was a gap in the market then and that was how Messenger was founded.
Recommended read: How Opus Analytics is Making Sense of Enterprises' Employee Data
Can you explain the process of connecting businesses and individuals with logistics assets through Messenger? How does the platform facilitate this connection?
With Messenger, we're connecting businesses to the nearest available logistic assets to fulfill the demand so individuals can get their goods within 24 hours in Abuja. So, we're running a very easy delivery system where you bring your asset and we make sure that your asset is utilized with enough demand.
At Messenger, we also provide asset financing and also operator financing to be able to fulfill deliveries. Our main vision is that last mile deliveries are optimized in Africa.
How does Messenger handle logistics coordination and tracking? Are there any built-in features or technologies that help users monitor the progress of their deliveries or shipments?
With the Messenger app, businesses can track their deliveries to see the exact location of the dispatch or the delivery personnel on the map to when it gets to their customers.
Looking to the future, what are your plans for Messenger? Do you have any upcoming features or expansions in mind to further enhance the platform's capabilities?
When we discovered logistics in Abuja to be a problem 5 years ago and having financing problems to keep running our logistic business. Now, we're able to offer that to other partners through our platform.
We're very excited to have a short-term financing feature in place that they can take a short-term loan and pay back once they complete their deliveries and that allows the operators to do more without having all the cash up front. This is one of the exciting features we just launched.
How did Sidebrief help you achieve your goals?
We are very excited about our relationship with Sidebrief. Being able to ensure that we are compliant with our corporate entity outside Nigeria has been very important for us because we see ourselves not just as a local player but even going global in the future and Sidebrief has helped us with that.
We're incorporated in the United States which helps with raising funds, we're very happy that Sidebrief helped us and we're able to stay compliant in terms of taxes and regulatory requirements in the United States. It also helps that the understand local laws, it is an added advantage
An outstanding improvement we've experienced is transitioning from manual scheduling to utilizing Sidebrief. Sidebrief effortlessly managed all our legal concerns and ensuring we stay up-to-date
Why did you decide to use Sidebrief in particular?
We had tried a company before Sidebrief but what set Sidebrief apart was the value we got. Our questions are answered promptly, they are very effective and efficient and things just got done quickly. I should also add, they are super affordable. I really enjoyed working with Sidebrief and I highly recommend.
Recommended reading: How Swahilies is Helping Tanzanian Enterprenuers Taking Control of their Business Success
Any advice for other African entrepreneurs?
My advice for other African entrepreneurs is that it's best to start small but think big. Think beyond your locality and that's one of the things Sidebrief supports. Even though your vision might be small right now but you should also put in place structures for that mega expansion for that vision that you have.
Ready to get started with Sidebrief?
Launch and manage a business from anywhere.