A subsidiary company is a company owned and controlled by another company. The owning company is sometimes referred to as the parent company or holding company. The holding company usually holds more than half of the shares in the subsidiary company. Where the holding company holds the total shares in a subsidiary, making it the only member of the subsidiary, the subsidiary is referred to as a wholly-owned subsidiary.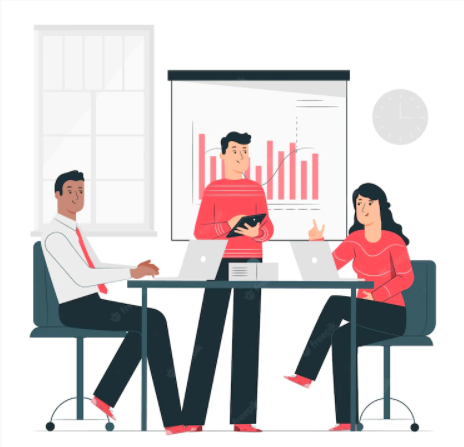 Parent/Holding Company
A parent or holding company may choose to expand their business operations or more evenly distribute risk by setting up subsidiary companies. Importantly, a parent company and its subsidiaries are separate entities.
Features of a parent and subsidiary company
Operations
A parent company typically incorporates a subsidiary to expand its business operations or diversify its liabilities. The subsidiary company may operate to broaden existing services or engage in new lines of business. This could mean that the subsidiary's products or services may be entirely different and unrelated to its parent company.
Management Structure
As a sole or majority shareholder, the parent company elects the subsidiary's board of directors, controls and organizes its management structure. It is also responsible for deciding and establishing the subsidiary company's bylaws and rules for its corporate governance. The parent company may choose to withdraw from managing day-to-day operations, and by selecting a strong management team.
Limited Liability
The parent and subsidiary company are separate entities and legally independent of one another. That is, parent companies and their shareholders are not usually liable for the debts or actions of their subsidiaries.
Independence
The parent company typically maintains financial control, although the subsidiary benefits in turn with increased access to funding sources and a reduction in expense costs. The degree of control the parent company chooses to exert will determine a subsidiary's level of independence.
Tax Benefits
A parent company can substantially reduce tax liability through deductions allowed by the state. For parent companies with multiple subsidiaries, the income liability from gains made by one subsidiary can often be offset for losses in another.
Registration of a subsidiary company in Nigeria
A subsidiary company can be registered with the Corporate Affairs Commission (CAC) as a separate legal entity usually a limited liability company. It must however be noted that, in order to register and tag a company, a subsidiary of another company, there must be a holding company in existence.
Due to the advantages of having subsidiaries, most companies venture towards registering other companies under their main company, which then serves as a parent or holding company to the others.
Examples of companies having subsidiaries are:
First Bank Holding Company Nigeria Plc, having its subsidiaries as FBN Bank (UK) Ltd, FBN Bank Ghana, FBN Bank Guinea, & FBN Merchant Bank;
Popular Facebook Inc. having its subsidiaries as WhatsApp Inc. Onavo, LiveRail, Oculus VR;
Unilever Nig PLC is a subsidiary of Unilever Overseas Holding BV.
Registration of a Holding Company in Nigeria
Having identified that there can be no subsidiary companies unless there is a holding company, it is important to note the process for registering a holding company. In order to use the word "holding" or register a holding company, the applicant must apply for consent from the Corporate Affairs Commission, this is applicable when registering a "group of company" also.
Requirements
Formal application for consent;
Evidence of not less than 2 subsidiary companies;
Statement by majority of the directors of the proposed "Holding" company that the company shall acquire more than half in the nominal value of the share capital of each of the subsidiaries within 90 days of its incorporation; and
Updated annual returns of subsidiary companies,
The applicant company must ensure that there are at least two private limited liability companies in existence, which will serve as the required subsidiaries at the point of registration. Approval of consent must be issued before the company uses the word "holding" in its name.
Upon approval of the consent to use "holding" in the company name, the normal process for registering a company will be followed. Where the company was approved without having more than half in the nominal value of the share capital of each of the subsidiaries, it is required to do so by altering the share capital of the subsidiaries to effect such change, within 90 days of its incorporation.
Sidebrief
Sidebrief is a RegTech startup that makes business registration and compliance easy for founders, entrepreneurs, and business owners across Africa by removing lengthy paperwork, complexity, and hidden fees. We provide the tools for founders to start and scale businesses across borders from a single interface. Simply sign up to get started.
Email: hello@sidebrief.com
Phone: 09018081296