CERPAC is the acronym for Combined Expatriate Residence Permit and Alien Card. It permits a foreigner to legally live and work in Nigeria and subject to renewal. An expatriate is required as a matter of compliance to obtain this, otherwise his entry and stay in Nigeria might be regarded as illegal and subject to repatriation to his country. The Nigeria Immigration Service in conjunction with the Ministry of Interior is the Agency responsible for issuing CERPAC to foreigners.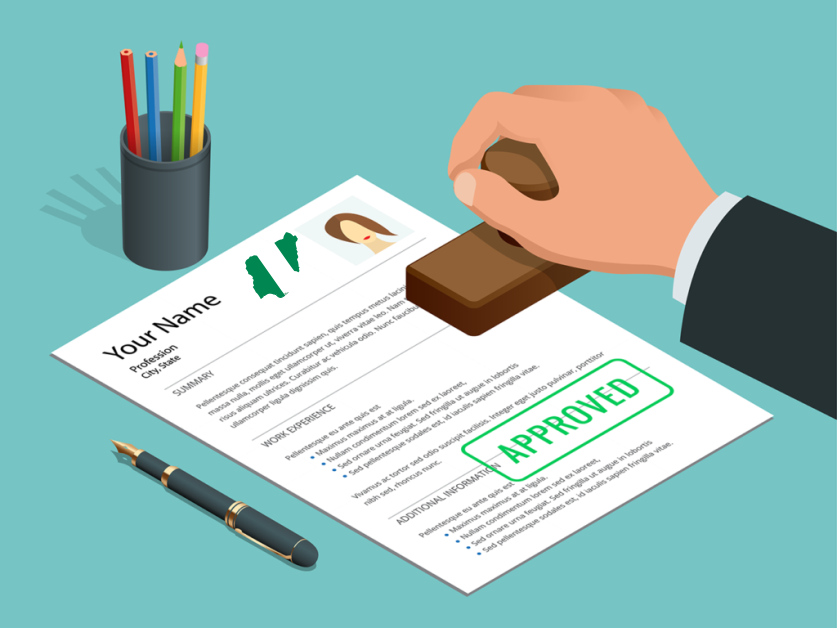 However, the following group of people are exempted and are granted gratis:
Diplomat;
Government Officials (GOs);
Niger Wives; and
Non-Governmental Organizations (NGOs)
Read more on Expatriate Quota in Nigeria
What is CERPAC Nigeria?
This is a document that allows foreigners to reside in Nigeria and carry out an approved activity as specified in the permit, or to accompany a resident or citizen of Nigeria as a dependent. Possession of a valid Cerpac Green Card does not exempt the holder from having a valid entry or re-entry permit/visa.
What is the STR Visa in Nigeria?
An application for CERPAC can only be applied for and granted to a foreigner in possession of a Subject to Regularization (STR) Visa obtained from the Nigerian Embassy or Consulate Abroad. It should be noted that an STR Visa would also be issued only upon evidence of a grant of Expatriate Quota.
CERPAC application requirements in Nigeria
Application for the CERPAC is usually done at the National Immigration Service, where the form is obtained and the application is processed. The following are the general requirements for the issuance of CERPAC. However, there are some specific documents that may be requested, depending on the applicant's category.
Application letter from the employer requesting regularization of stay and accepting Immigration Responsibility (IR) on behalf of the expatriate;
Letter of Appointment/Employment;
Acceptance of the offer of appointment/employment;
Form IMM C02 and C07 with three (3) passport-size photographs;
Expatriate quota approval
International passport with STR visa endorsement and photocopies of relevant pages;
A duly completed CERPAC statutory form;
Business permit
Company's board of directors' resolution confirming appointment as director (where applicable); and
Payment of prescribed fees
The CERPAC forms to be filled in by applicants during the process of application are categorized into three:
Concessionary Forms (CR): Missionaries, Students, Non-ECOWAS African Nationals and Cameroonians
AO Forms: Other Nationals and Persons with Special Immigrant Status
AR Forms: Exempted Persons (Diplomats, Government Officials, NGO's and Niger-wives) AR forms are issued at the Immigration Service quarters and State Commands all over the Federation.
Upon submission of the application form and all accompanying documents, the application will be processed and, if successful, an acknowledgement receipt/temporary card will be issued pending the time when the permanent CERPAC card will be ready for issuance.
How to apply for a Niger Wives
The following are the requirements for applying to become a Niger Wives, and they include:
Formal letter of request from Nigerian husband accepting Immigration Responsibility.
Formal letter of request from the wife.
Photocopies of the first five (5) pages of husband's Nigeria Standard passport.
Photocopy of marriage Certificate.
Duly completed form IMM22 in triplicate copies with three (3) recent passport photographs.
Applicant's National Passport.
CERPAC renewal status
Upon receipt of the CERPAC, an application may apply for the renewal after the expiration of the initial two year period granted. The following are the requirements for the renewal of your CERPAC card:
Letter of Application from employing company addressed to Free Zone Authority indicating acceptance of Immigration Responsibility
Free Zone Authority forwarding letter to Nigerian Immigration Service
Duly completed CERPAC Application Form
Original copy of the expired CERPAC card must be submitted
How much is CERPAC form in Nigeria?
As of June 2022, the processing fee for CERPAC is more than $2500.
Sidebrief
Sidebrief is a RegTech startup that makes business registration and compliance easy for founders, entrepreneurs, and business owners across Africa by removing lengthy paperwork, complexity, and hidden fees. We provide the tools for founders to start and scale businesses across borders from a single interface.
Email – hello@sidebrief.com
Mobile and Whats App Business – +234 901 808 1296