Trademark Registration in Nigeria is a must if your business would like the unique representation used to identify your business or products to be protected.  Under Nigerian law, a name, logo, slogan, word(s), signature or any other distinctive mark used by a person or business selling goods or services to distinguish and identify their goods or services from those of another. A trademark can also be a symbol or image or design located on a brand name, a label, or on a company's product.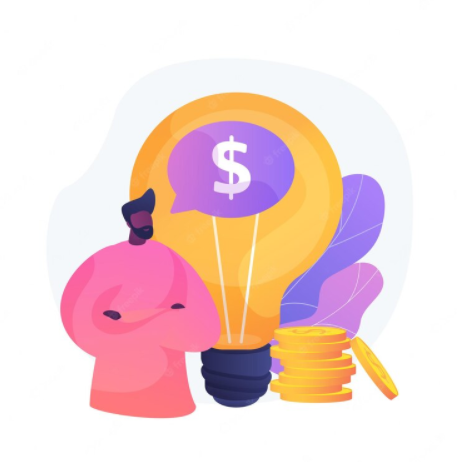 Click to find out the 5 easy ways to register your trademark here
How Do I Get A Trademark In Nigeria?
All that is required to get a name, logo, slogan, signature or any other distinctive mark trademarked in Nigeria is to ensure that you have your registration done. Trademark Registration in Nigeria is undertaken by the Trademarks, Patents and Designs Registry. Registration in any other country in the world does not guarantee protection in Nigeria.
How Much Does It Cost To Trademark?
The cost of Trademark Registration varies and mostly depends on the number of Classes you would like your mark to be registered. There are about 45 classes that a mark can be registered in. Cost would also depend on the agent you have commissioned to undertake the processing for you or your company. Sidebrief offers registration of trademarks in Nigeria FROM $170 only per mark per class.
How Do I Register A Trademark?
The first step in registering a trademark in Nigeria is to conduct a trademark search, this is to ascertain that the mark intended to be registered is not already protected i.e. has not already been registered. If the results come back negative, the next decision to make is the categories or classes that the trademark should be registered in.
What Is The Main Requirement For A Trademark?
For a trademark to be registered in Nigeria, the major requirement is that such mark should not have been registered prior either by an individual or a company. It is important to note also that marks that offend public policy, that are misleading or are similar to already registered marks will not be registered.
Other FAQs relating to Registration of trademarks in Nigeria are 
Nigeria Trademark Journal
Nigeria has a trademark journal published by the trademark registry which typically serves the function of notifying the public of applications that have been lodged in the country. There are typically 2 volumes published annually. Advertisement of the trademark in the Nigerian trademark journal does not mean the mark is registered, it gives the public the opportunity to raise a trademark opposition if necessary.
This is the act that regulates the registration of Trademarks in Nigeria. It provides for the effects of registration and non-registration, registrability and validity of registration, procedure for and duration of registration, assignment and transmission, use and non-use, rectification and correction of register, certification, legal proceedings among others.
Classes In Trademark Registration
For a comprehensive list of the different classes under which a trademark can be registered. Click here. A trademark can be registered under more than one class. The number of classes under which a mark is to be registered depends on the owner.
Requirements For Trademark Registration
To have a trademark registered in Nigeria, the following information is required
Details of the applicant

Name, residential address, email address and phone number (if the applicant is an individual) or
Certificate of Incorporation and other accompanying CAC documents containing the company's details

The name, mark, logo or slogan to be trademarked.
Patent Registration In Nigeria
Patent registration and the process differs from registration of trademark, for information about patent registration in Nigeria. Click HERE 
How To Register Trademark Online
The trademark registration process in Nigeria cannot solely be done online, manual liaison with the Trademark registry is still extremely important to hasten and facilitate the registration of trademarks in Nigeria.
Examples Of Trademarks In Nigeria
There are several trademarks registered in Nigeria. Most multinationals including banks, creative agencies and also startups and small businesses have one mark or the other registered in Nigeria.
The Nigerian trademark portal can be assessed HERE
SIDEBRIEF
Sidebrief has a team of accredited professional with several years of experience assisting clients in Application of trademarks in Nigeria. We make the process of applying and obtaining your trademark easy and straightforward with no worries. We are also affordable and you would be impressed by our services.
Why not send us an an email: hello@sidebrief.com, or Request For a call back or Check us out on Instagram, Twitter and Facebook
Register Your Trademark With Sidebrief