The term "Trade Mark" can be used interchangeably with "Service Mark", it is a distinctive sign which could be in form of a name, signature, drawing or anything, which is used to distinguish similar goods or Services of various manufacturers or of such services providers.
BRELA TRADEMARK REGISTRATION
Trade or Service Marks serves as a distinction for similar goods/products/services of various manufacturers, they also help the consumers to identify, choose and finally purchase a product or service because of its quality as it has been displayed by the Trade or Service Mark owner over the years. Trademark registration in Tanzania is carried out by the Business Registrations and Licensing Agency (BRELA).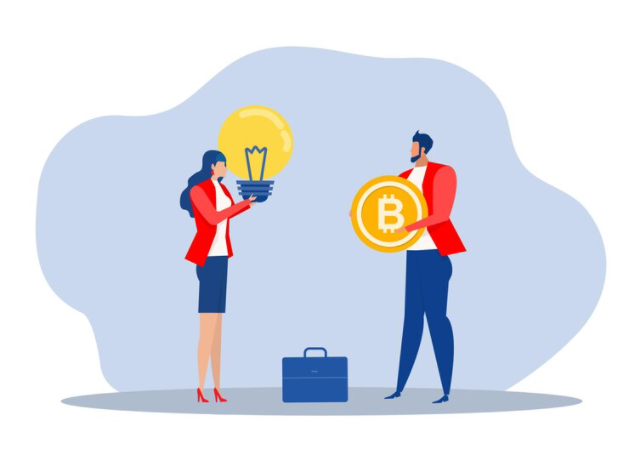 BRELA TANZANIA
In addition to the Business Registrations and Licensing Agency  (BRELA) being the agency in charge of registration of business entities in Tanzania, it is also in charge of registering and keeping record of trade or service marks, issuance of Patents and Industrial Licenses. Applications are able to be processed online now due to the completion of the modern Online Registration System (ORS) which enables registrations to be carried out seamlessly and timeously.
BRELA is also in charge of Company Registration in Tanzania! Find out more!
BENEFITS OF REGISTERING A TRADE OR SERVICE MARK IN TANZANIA
Registration of a Trade or Service mark gives an exclusive right of use to the proprietor or licensee also referred to as the registered user, assignee and any other beneficiaries.
A registered user is entitled to enjoy exclusive ownership and usage of the mark for an initial period of seven years against any third party. Subsequently, the user is able to renew for an additional ten years and so on.
Having a registered trademark ensures that your product and its identity is different from that of the existing and foreseen competitors and acts as efficient commercial tool.
Registration of Trademark creates an intangible asset i.e. Intellectual Property for an organization.
Once the trademark is registered, one can use the ® symbol on the logo stating that it is a registered trademark and no one can use the same trademark.
ELIGIBILITY FOR A MARK TO BE REGISTERED
Registration of Trademark in Tanzania comes with certain eligibility requirements. For any mark to be eligible for registration as a Trade or Service mark it has to be distinct, i.e. in relation to goods or services in respect of which it is registered or proposed to be registered, it must have distinguishing features with which its proprietor is or may be connected in the course of trade or business from goods or services in the same sector.
Other conditions for eligibility include the following:
Trade or service marks must not be contrary to law or morality;
Marks must not be likely to deceive or cause confusion as to the nature, geographical or other origin, manufacturing process, characteristics or suitability for their purpose, of the goods or services concerned;
Marks which are identical with, or imitate the armorial bearings, flags and other emblems, initials, names, or abbreviations or initials of name or official sign or hallmark of any state or of any organization created by an International Convention, unless authorized by the competent authority of that state or international organization; and
Marks which constitute reproductions in whole or in part, imitations, translations or transcriptions, liable to create confusion of trade or service marks and business or company names which are well known in the country and belong to third parties.
BRELA TRADEMARK FORMS
[To be sent to you]
HOW TO REGISTER A TRADE OR SERVICE MARK
An application for trademark registration is processed online by creating an account on Online Registration System (ORS) with the following steps:
Create an Online Registration System (ORS) Account (one must have National Identification Number by NIDA in order to create an account)
Select New E-service for registered User
Select New e-services
Conduct search to make sure there is no similar or conflicting mark on record.
Applicant should confirm that the mark is distinctive, easy to read and acceptable with clear meaning which does not corrupt public morals. Where the mark is available for registration, applicant is required to go ahead with the registration by inputing relevant details.
TANZANIA TRADEMARK SEARCH
[To be sent to you]
COST OF TRADEMARK REGISTRATION
In terms of trademark registration in Tanzania, there are standard fees, but can be a little bit higher depending on the acceptance conditions imposed by the Registrar. However, below are the basic registration cost of a trade or service mark with the BRELA:
| | |
| --- | --- |
| Application Fee | TZS. 50,000 |
| Advertisement Fee | TZS. 15,000 |
| Registration Form TM/SM 8 | TZS. 60,000 |
| Renewal Form TM/SM 9 | TZS. 30,000 |
VALIDITY AND RENEWAL OF TRADE OR SERVICE MARKS
The validity of newly registered trade or service mark is 7 (seven) years after which the applicant is able to apply for a renewal for another period of ten years subsequently.
REMOVAL OF REGISTERED TRADEMARK
Every trade or service mark upon registration is entered into the Register of Trademarks for record purposes. It can however be removed on application to the Registrar on prescribed form on the ground that the mark is wrongly remaining on the register or is not in use. The Registrar also can independently issue Notice for removal of a registered trademark.
POST REGISTRATION REQUIREMENTS FOR REGISTERED TRADE OR SERVICE MARKS
Upon the seven years expiration, the registered user must apply for a renewal which thereafter lasts for ten years and then renewed consecutively.
Where the owner of the mark decides to assign it to someone else, he must communicate such to the Registrar for registration and endorsement.
Where the owner decides to change the name, address or any other changes, he must communicate same with the Register for approval and endorsement.