The Corporate Affairs Commission (CAC) in a bid to ease doing business in Nigeria has made the process of registering a company in Nigeria quite seamless. The CAC is the authority charged with the responsibility of regulating and supervising the operation of companies, from registration to post registration stage in Nigeria.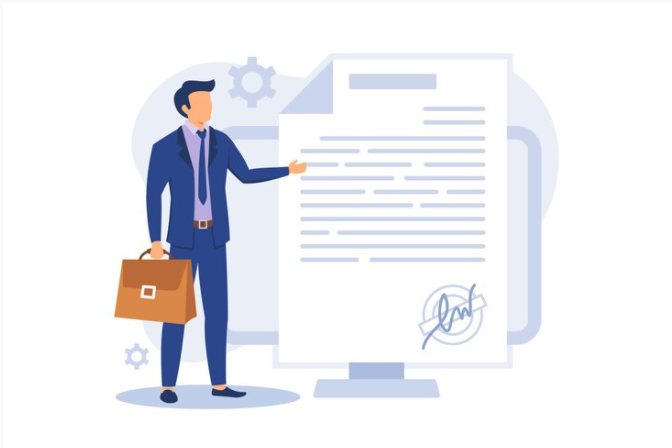 REGISTERING A COMPANY IN NIGERIA
A company is simply an association of persons who have come together for a common purpose which is usually to do business and make profit. In the legal parlance, a company is essentially an artificial person. It is an entity separate from the individuals who own, manage and support its operations. A company has the same legal rights and responsibilities as an individual.
A company is different from a Business name. Click here to find out more
A company can either be Public or Private. A company must also be limited by shares, by guarantee or be unlimited. The popular means of carrying out business intended solely for profit and especially when just starting is a Private Company Limited by Shares. The requirements are less cumbersome and it is easier to establish. Companies making millions in revenue in Nigeria operate with this model. Therefore, for the purpose of this article, we would stick to a private company limited by shares.
WHAT IS THE COST OF REGISTERING A COMPANY IN NIGERIA?
The cost of registering a company depends on a number of factors. A major disparity in cost exists between Company Incorporation in Nigeria by foreigners or locals. Foreigners interested in incorporating a company in Nigeria are subject to a higher minimum capital requirement which in turn increases the fees charged by CAC.
Another Factor influencing the cost of registering a company in Nigeria is the type of business to be carried out. Certain highly regulated businesses have a higher minimum capital requirement which also increases cost. Minimum capital share requirement can range from 10,000 Naira to 25 Billion Naira. Specialized industry includes Travel, Aviation, Technology, Oil and Gas etc.
HOW MUCH IS CAC REGISTRATION IN 2021
The Company, Agent or Firm you commission is another factor to be considered. At Sidebrief we pride ourselves in maintaining competitive pricing. Prices from $150 for Nigerians and $1,000 for foreign individuals looking to register a company in Nigeria.
HOW CAN I REGISTER A COMPANY IN NIGERIA?
Company Incorporation in Nigeria has been relatively made easy by the CAC however, using professionals is advised because of the complexities that might arise due to inadequate understanding of Nigerian laws and company registration requirement especially as it relates to certain industries.
HOW CAN I CHECK IF A COMPANY IS REGISTERED IN NIGERIA?
It is easy to do a check on the corporate affairs website here to find out if a company is registered in Nigeria. This is called a public search. However note that you might not always get results if the name of the company is wrongly spelt.
HOW DO I REGISTER MY COMPANY NAME?
When you register a company in Nigeria which is also known as Company Incorporation in Nigeria. The name of your company is already registered. No other individual or company can register a business under this particular name or any name similar to it. You might however want to be adequately protected by going forward by registering the name as a Trademark.
Wondering what the other types of Companies are? Check them out
REGISTERING A COMPANY IN NIGERIA
Now that you know what type of company you want to register, let's take a look at some unfamiliar terminologies that will help you have it registered.
1.SHAREHOLDERS
These are the owners of the company. They own shares in the company. They are also called members. The law provides that a Private company limited by shares must be owned by a minimum of 1 and a maximum of 50 people. Certain industries e.g Money lending are still required to have a 2 directors. If you are thinking of starting a business, now might be a good time to look for that strategic individual(s). A Person under 18 can only be a member if there is another adult.
2.AUTHORIZED SHARE CAPITAL
The authorized share capital is the sum of all shares which the company is allowed to issue to members (shareholders) who own shares in it. The minimum share capital for a private company limited by shares is N10,000 however, most private companies have 1,000,000 as share capital. The members of the company can agree to increase or reduce the authorized share capital, so you are not stuck at 1,000,000 shares for life.
It is important to note that there are certain regulated industries which have a required minimum share capital. Also, where there is foreign participation (A foreigner or foreign company is a shareholder) in a company, the minimum share capital required by law when registering a company in Nigeria is N10, 000,000.
3. COMPANY DIRECTORS
These are people who are in charge of the day to day running and management of the business. The law requires a minimum of 2 directors in every company. Shareholders can double as Directors of the company. However, Directors do not necessarily have to be shareholders. This means you can involve that mentor of yours who can give you guidance on your board.
4. COMPANY SECRETARY
A company secretary would either be a lawyer, chartered secretary or an accountant. A Private company need not have these categories of professionals as company secretary however, it is good to have. The advice and guidance of your company secretary when starting out a business is priceless.
5. MEMORANDUM AND ARTICLES OF ASSOCIATION
These are the Holy Books of a company. Like the Quran to Islam, Bible to Christianity so is MEMART to a Company. These documents indicates Who? Where? What? of a company. It states the Name, Objects i.e. the business the company is into, Office address, Type, Liability and the Shareholders of the company. This document is public and everyone has access to it from the CAC. Be Cautious.
6. PROFICIENCY CERTIFICATE
There are certain industries that are more regulated than the others. The CAC would usually like to be sure that companies that profess to carry out business in such industries are adequately qualified and equipped to carry out such services. This is a measure to protect members of the public from dealing with unqualified personnel. Hence, if registering a company in Nigeria under these sectors, be sure to have a director with certification in this industry or at least a provisional license from your regulator.
7. DECLARATION OF COMPLIANCE
The CAC requires that a Legal Practitioner or Notary Public confirms that the promoters of a company have complied with the requirement of the law. This step can only be skipped if the person in charge of registering a company in Nigeria is a lawyer or Accredited by the CAC.
REGISTERING A COMPANY IN NIGERIA
Now that you are aware of all the terminology that can get in your way of registering a company in Nigeria, let's go the Practical way and get that business started. First, Create an Account on the CAC Website. This is only necessary if you want to help yourself through the process. We however recommend you get a professional like Sidebrief to help out. If not, continue with the following steps.
1. AVAILABILITY CHECK AND RESERVATION OF NAME
The first step is to ensure that the priced name you love and cherish so much and intend to use to start your business is not already taken. Two companies cannot bear the same name.Have this in mind when registering a company in Nigeria. The process for checking of name has been digitized and can easily be done through a public search
After this, go ahead with the availability search by submitting two proposed names to the CAC, make the required payment and within 24Hours a note is sent from CAC. If it reads APPROVAL NOTE, you are definitely on your way to being a Company owner. However, you only have 60days within which to get it registered and make it permanently yours. If your proposed name is disapproved, you have to repeat this step with new names.
It should be noted that certain names are expressly prohibited. Names that are identical or closely similar to names already registered or reserved, names capable of misleading, offensive names, names that violate any existing copyright or trademark except with owner's consent. Names that include Chamber of Commerce, National, Federal, State, Government, Municipal, Chartered, Corporate Society, Building Society and a few others require consent by CAC.
2. CAC PORTAL
Head over to the portal, input your approval number and all relevant information. Don't forget all the concepts explained earlier. You would need them while filling out the CAC Form. Fill out the following sections;
Presenter's Details
Company Details
First Directors
Company Secretary
Declaration of Compliance
Objects of MEMO
Articles of Association (Standard template can be adopted)
Upload Documents (Identification, Certificate of Compliance, Signature)
After these, proceed to make payment on the CAC and FIRS portal. Print the documents and sign in the appropriate spaces.
3. CERTIFICATE OF INCORPORATION
If CAC finds all prim and proper and there are no queries, a notice is sent to the email provided that your company has been duly registered. Download all the available documents.
We understand that navigating the CAC Website and portal might not be easy especially if you are a first time user. Understanding legal terms and queries are essential to ensure that you do not make your first bad business decision while just getting started.
At Sidebrief, we have professionals ready to help you at every step of the way to ensure that you start off on the right track. We understand that funds can be a determining factor in getting started and that's why we provide competitive pricing. Let's help you register that company today!!!