Kenya has a market-based economy and is generally considered the economic, commercial, and logistics hub of East Africa. With the strongest industrial base in East Africa, Kenya has been successful in attracting venture capital investment. According to recent reports from Partech Partners, start ups in Kenya raised about $571m in 2021. More and more foreign companies and investors are investing in Kenya and setting up local and regional operations to take advantage of Kenya's strategic location, comprehensive air routes, and status as a regional financial center. Company registration in Kenya is also straightforward and Kenya's Business Regulatory Service (BRS) recently updating its service charter and improving business delivery timelines required to register a business in Kenya.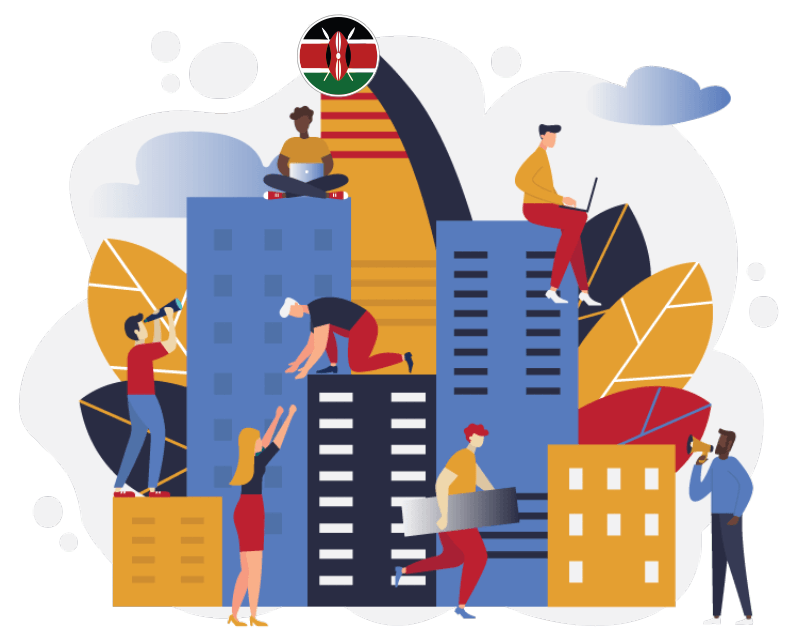 Requirements to register a business in Kenya
The requirements for Registering a Company in Kenya include the following:
Proposed Company/Business name – The proposed business name search is conducted to ensure it is not similar to an existing registered Business. If approved, it is reserved for 30 days. BRS requires a minimum of 3 names to be submitted.
Objectives of the Business – This is essentially the business that the company is being set up to carryout. This business must be entirely legal and not against public policy.
Names of the Directors, contact details and email – For transparency and accountability purposes, KRA requires that the directors information be indicated on the application for registration.
Passport photocopy for each directors – A clear and valid identification of each director must be provided during the registration process.
Identification card – For for Kenyan citizens, a National I.D card suffices, for foreigners who are legally residing inKenya, a foreign national registration certificate- Alien card and for non-resident aliens, an international passport is required.
KRA PIN- All directors whether resident or non resident are required to provide a Kenya Revenue Authority (KRA) pin certificate copy to prove registration with the tax authority.
In addition the following forms have to be signed by all directors
Form CR8 – This is the notice of registered address form
Form CR1 – This is the company registration form
Form CR2 – This is the Memorandum of company with share capital and

Duly signed copy of statement of Nominal capital by all Directors.
Sidebrief is a reg- tech that assists businesses and founders with market entry, expansion and compliance across Africa. With the help of our services and from the comfort of a dashboard; businesses can scale and expand. We make managing formations processes across the continent stress-free and ensuring that founders and entities comply with regulatory standards. We can assist you to register a business in Kenya.