With the pervasive shift towards cashless transactions, businesses are realizing the imperative to adapt to this growing trend. A mutual relationship exists between modern commerce and the convenience offered by Point Of Sale (POS) terminals.
A Point Of Sale (POS) terminal empower businesses, regardless of their scale, to accept various forms of electronic payments, from debit and credit cards to mobile wallets. This shift caters to the preferences of tech-savvy customers and enhances operational efficiency for businesses.
The benefits of incorporating a Point Of Sale (POS) terminal into business operations are complex. They facilitate swift and secure transactions, reducing the reliance on cash and minimizing associated risks. Additionally, businesses can better track sales, manage inventory, and enhance customer experience through quicker checkouts.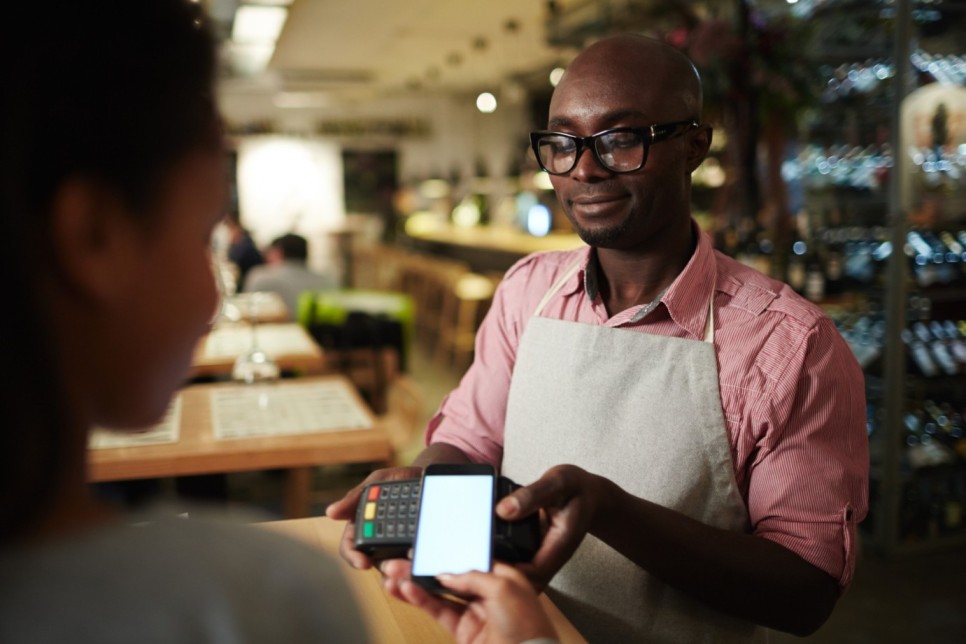 This article delves into the comprehensive guide on the steps to follow to get a POS terminal for your business in Nigeria
Step 1: Choose a Point Of Sale (POS) Terminal Provider
To embark on the journey of acquiring a POS terminal for your business in Nigeria, the very first step is to select a suitable POS terminal provider. This choice will serve as the foundation of your POS terminal experience, shaping how you process transactions and enhance customer payment options.
POS terminal providers like PalmPay, GTB, Polaris Bank, Moniepoint, Flutterwave, Access Bank, Nomba, and Quickteller amongst others can play a significant role in streamlining your business's payment processes.
Step 2: Open a Merchant Account
With your chosen POS terminal provider in mind, it's time to open a merchant account. This specialized account acts as the channel through which your business processes card transactions and receives payments from customers. This step involves submitting the necessary documentation and information required by the POS terminal provider.
It's essential to ensure that you provide accurate and up-to-date details to facilitate a smooth account setup process. Your merchant account establishes the essential link between your business and the payment ecosystem, enabling secure and efficient transactions.
Step 3: Apply for a POS Terminal
Once your merchant account is up and running, you're ready to apply for a POS terminal. This application initiates the process of obtaining the physical tool that will revolutionize how you handle payments.
The POS terminal provider will guide you through their application process, which may include online forms, documentation submission, and other necessary steps. Keep an eye on the specific requirements and information needed to avoid delays. This step marks the transition from planning to action, driving you toward enhancing your business's transaction capabilities.
Step 4: Install the POS Terminal
With your application approved, the tangible transformation begins. You'll receive your POS terminal, a device that holds the potential to significantly impact your business's operations. Carefully follow the instructions provided by your chosen provider to install and set up the terminal at your business location.
While this step requires attention to detail, the effort invested ensures that your POS terminal operates seamlessly, ready to serve both you and your customers.
Step 5: Start Accepting Payments
As the POS terminal starts operations, you're assured to unlock a new domain of payment possibilities. With each swipe or tap, you'll be offering customers the convenience of card transactions.
This step represents the realization of your efforts and as the first payment flows through the system, you'll witness firsthand the impact of your decision to integrate a POS terminal into your business operations.
Required Documents to Get a POS Terminal for Your Business in Nigeria?
Getting a POS terminal in Nigeria involves a streamlined process, but certain documents are essential to facilitate a seamless transaction experience. The Central Bank of Nigeria sets specific guidelines to ensure transparency, security, and proper functioning of POS transactions.
Here's what you need to know about the necessary documents:
Business Registration Documents (CAC Certificate): Present evidence of business registration through the Corporate Affairs Commission (CAC). This certificate verifies your business's legal existence.

Valid Identification: Provide valid identification documents, such as a voter's card, National ID card, international passport, or driver's license. This verifies your identity as the business owner or authorized representative.

Passport Photographs (2): Include two recent passport-size photographs. These images are often required to identify and establish a visual connection to the business owner.
Minimum Working Capital (₦50,000): Ensure your business has a minimum working capital of ₦50,000. This capital requirement helps cover operational costs and transactions.
Memorandum and Article of Association: Provide your business's Memorandum and Article of Association. This legal document outlines the company's structure and operational scope.
Current Account References (2): Provide two references from your current account. These references enhance your credibility and establish your financial history.
Bank Verification Number (BVN): Providing your BVN ensures seamless integration with your bank account. This number is crucial for secure transactions and regulatory compliance.
Business TIN (Tax Identification Number): Having a valid Tax Identification Number is required for regulatory compliance and taxation purposes. Ensure your TIN is readily available.
Financial Institutions Distributing POS Terminals Across Nigeria?
The cashless transactions in Nigeria have witnessed a significant evolution, driven by lots of great financial institutions and innovative fintech solutions. These financial institutions play a pivotal role in enhancing the accessibility and convenience of POS terminal services for businesses across Nigeria.
Prominent POS terminal providers include:
UBA Monie POS Agency

Access Closa Agency
PalmPay
GTB
Polaris Bank
First Monie POS Agency
Flutterwave
Access Bank
Moniepoint POS
Nomba
Quickteller
Traction Apps
Opay POS Agency
Wema Bank
Ecobank
Consideration Factors:
When selecting a POS terminal provider, key factors to consider include:
Transaction Fees: Align fees with business volume to optimize costs.
Setup Costs: Evaluate initial investment versus long-term benefits.
Contract Terms: Scrutinize terms for flexibility and potential lock-in periods.
Customer Support: Prioritize providers with efficient and responsive support.
Choosing the Right POS Terminal Provider?
Assess your business needs: Start by understanding your business's transaction volume, customer base, and operational requirements. This will help you identify the specific features and services you need from a POS terminal provider.
Research and shortlist: Gather information about different POS terminal providers and compare their offerings, features, and reputations in the market.
Consider transaction charges: Analyze the transaction charges each POS terminal provider levies. Ensure that the fee structure aligns with your business volume and projected transactions.
Evaluate hardware quality: The quality of the POS terminal hardware is crucial for long-term reliability. Look for providers that offer durable and user-friendly hardware.
Assess ease of integration: Check if the POS system can easily integrate with your existing business operations and software. A seamless integration minimizes disruptions.
Examine installation and setup: Consider the installation process and setup requirements. POS terminal providers with straightforward installation procedures can save you time and hassle.
Review customer support: Responsive and accessible customer support is vital. Check the availability and quality of customer support, as it can significantly impact your business operations.
How do I get a POS machine for my business?
You'll be required to provide key business information, including your business name, location, and contact details. Additionally, the POS terminal provider will evaluate your business's creditworthiness as part of the application process. Once your application secures approval, the POS terminal provider will provide you with a POS terminal machine.
How much does it cost to own a POS machine in Nigeria?
The POS machine's price will vary depending on the provider you choose to do business with.
How much do I need to start up a POS business in Nigeria?
The main cost that you'll require for starting a POS business in Nigeria is the cash at hand you'll need to make withdrawals possible. This can range from ₦150,000 to ₦250,000.
How much are POS fees?
POS fees for credit card processing range from 1.5%-3.5% plus a flat fee per transaction. Smaller businesses should consider flat-rate payment processing. Businesses with lots of small transactions or large average transaction volumes should consider interchange-plus processing for the best fee rates.
Can I start a POS business with 20k?
You cannot start a POS business in Nigeria with 20k, This is a very little amount to start a Pos business in Nigeria, But you can still use this money to achieve some things during the process of starting your pos business in Nigeria if these things are put in place.
How much does a POS agent make?
POS businesses make money by collecting a commission for the services they offer. This is an average of N100-500 per transaction depending on the amount of money involved and the type of transaction. You can collect cash from customers and pay it into any bank account of their choice by initiating a transfer.
Conclusion:
Embracing a cashless future is essential for businesses in Nigeria. Acquiring a POS terminal is a strategic move that not only caters to customer preferences but also streamlines your business operations. By following these steps and considering the crucial factors, you can smoothly obtain a POS terminal and open the doors to a more convenient and efficient payment experience for both you and your customers.
Sidebrief:
Sidebrief is a RegTech startup that has helped founders, entrepreneurs, and business owners across borders to register their companies with ease and comply with regulations. We provide the tools for founders to start and scale businesses across borders from a single interface.
For further information, contact us today.
Email – hello@sidebrief.com
Phone Number – +2349018081296