The National Social Security Fund (NSSF Uganda) is a National Saving Scheme mandated by Government to provide social security services to employees in Uganda. NSSF Uganda is a Provident Fund and covers employees in the private sector. Employers with more than 5 employees are mandated to make contributions to the scheme. NSSF Registration in Uganda is mandatory. The fund is a contributory scheme and is funded by contributions from employees and employers of 5% and 10% respectively of the employee's gross monthly wage.
Business Name Registration in Uganda made easy!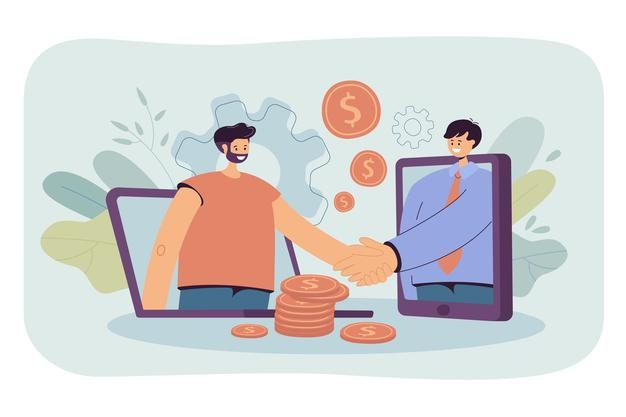 NSSF Registration in Uganda
Employers are required to do the following according to the NSSF:
To register the organization with the National Social Security Fund when the employer has five or more employees. Employers with less than five employees however have an option of registering with NSSF voluntarily if they are interested in contributing for their employees.
To register all his employees between the age of 16 and 55 years as members of the National Social Security Fund.
To deduct and remit all employees' contributions to NSSF every month.
Add 10% for every 5% deducted from the Employees gross pay for onward remittance to NSSF.
Employer Registration with the NSSF
A qualifying employer registers by filling the National Social Security Employer Registration Form  and submitting it to any NSSF offices countrywide. The form contains details such as:
Company name;
Employer number;
Contact address;
Nature of business; and
Details of wages paid centrally.
After the completion of this form, the Managing Director issues him a Certificate of Registration known as SF.2.
Each registered employer must register his qualifying employees by ensuring that each one of them fills the National Social Security Fund membership registration form known as SF.3/4 card.
Employees register with the NSSF by filling the registration form available online with relevant details.
NSSF Rate of contribution in Uganda
The employer must deduct 5% from the employee's total gross monthly wage and add 10% of the total gross monthly wage making a total contribution of 15% for each employee. The Payment of contributions must be paid by the 15th day of the following month. The Fund currently collects over UGX 102 billion per month for its members.
NSSF Interest Rate in Uganda                                                                                                                                  
The Fund declared and paid an interest rate of 11% to its members for the last Financial Year (2018/2019).
Interest rates are reviewed annually and declared by the Minister of Finance, Planning and Economic Development on the advice of the Board of Directors. Interest rate paid to members is based on the financial performance of the Fund.
NSSF beneficiaries and their qualifying conditions
Old Age Benefit:
Paid to all contributing members who have reached the retirement age of 55 whether they are still in active employment or not. It can also be paid to members on attaining the age of 50 years, if they have been out of employment for a year.
Paid to a member who has lost his/her earning capacity and has physical or mental incapacity, as verified by the NSSF Doctor. The claimant must produce certified medical documents from a qualified medical doctor as well as prove that he/she has lost the earning capacity.
Paid to the relatives (Spouse, children or dependent parents) of the deceased member who had been contributing to the Fund. The claimant must show that at the time of death, the contributing person has left behind a widow/widower, children or dependent parents.
Paid to contributing members who have been working within the country and are leaving Uganda permanently. It covers both Ugandans and non-Ugandans who have been contributing to the Fund. Claimant must show proof that he is leaving in the country permanently.
Withdrawal Benefit/ Exempted Employment:
Paid to contributing members who join employment categories that are excepted i.e. have their own social protection schemes that are recognized under the existing law and are exempted from contributing to NSSF; e.g. the Police, Army, Prisons, Civil Service and Government Teaching service employees or members of any scheme who have received exemption from the Ministry in charge of Social Security.
Change of Employment
A member who changes employment should maintain the same social security number. There is no need for a new card as all contributions from the different employers will be posted on the same account.
Post- Employment
One ceases to be an NSSF member when they qualify for any of the benefits, withdraw their money and have no more contributions coming in to their account. If a member stops contributing, their account remains open and qualify for annual interest until they withdraw their money.
Voluntary NSSF Contributions
Voluntary contribution is when an employer with less than 5 employees or an individual in private business registers with NSSF and remits monthly contributions.
Sidebrief
Sidebrief is a RegTech startup that makes business registration and compliance easy for founders, entrepreneurs, and business owners across Africa by removing lengthy paperwork, complexity, and hidden fees. We provide the tools for founders to start and scale businesses across borders from a single interface. To take advantage of exclusive discounts and pricing, simply sign up to get started. For further information, email hello@sidebrief.com
Register Your Business in Uganda
We're on a mission to help make it easier to start, build, and grow companies.
Launch your USA-based company to get a bank account and start transacting immediately
One essential strategy to safeguard your brand's distinct reputation and market position is trademark registration