Hi there,
It's been a while since we've been in touch, and we hope this email finds you doing well. We are excited to share with you some great news today!
As business owners, we all know the challenges of raising funds for a new business venture. It can be a very difficult struggle, as investors are often hesitant to invest in unproven or unknown businesses.
We have curated a list of funding opportunities that we think will interest you, and we encourage you to check out the links we've provided for more information.
These amazing opportunities will come up on Thursdays so you don't miss out on them, and remember to stay connected with our blog
____________________________________________________________________________________________
WE Empower UN SDG Challenge
The WE Empower Challenge is a global competition for women social entrepreneurs who are advancing the United Nations (UN) Sustainable Development Goals(SDGs). Awardees will also participate in a competition to present their business for the opportunity to receive a $20,000 grant.
ShEquity Business Accelerator 2023
Applications are now open for SHEBA 2023. The 17-week SHEBA program provides venture-building and technical support to African female entrepreneurs across the ECOWAS region who are looking to successfully grow their businesses and become investment ready.
AWS Fintech Accelerator
Join The AWS Fintech Accelerator And Get Up To $100.000 FREE AWS Activate Credits, Access To Leading VC Funds & Fintech Experts, Business Support & More! AWS is offering startups in
Techstars Berlin
Applications are open for Techstars Berlin Accelerator Programme 2023. The three months programme provides accelerator companies with access to financial, human, financial and intellectual capital to fuel the success of their business.
Africa's Business Heroes Competition 2023
Applications are open in English and French to African entrepreneurs who operate businesses formally registered and headquartered in an African country and have a 3 year track record. The finalists compete for a share of US $1.5 million in grant money.
Standard Chartered Women in Tech Cohort 6 Program
The program aims at championing diversity in technology and advancing entrepreneurial and leadership excellence for women-led startups in emerging technologies such as Artificial Intelligence, Big Data; Machine Learning; Robotics; Big Data Blockchain among others.
D-Prize Challenges
D-Prize is for aspiring entrepreneurs from anywhere in the world, of any age, and any background. The majority of our awardees have not launched nor raised any funding. Existing organizations applying to the D-Prize should have operated for no more than 18 months and raised no more than $30,000 in outside funding…
HiiL Innovation Hub – East Africa
HiiL Innovation Hub – East Africa is a social enterprise dedicated to finding and supporting the most promising justice entrepreneurs in East Africa. We seek startups that solve people's justice problems and aspire for them to have access to justice at work, at home, in their neighborhoods, and in business.
DW Global Media Forum
The start-up contest @GMF is an exciting format that is part of the annual DW Global Media Forum (GMF). Media start-ups from around the globe are invited to pitch their ideas and business models to a global audience, take part in an incubation workshop over several days in the run-up to the event, and compete for first place in the competition.
2023 African Impact Challenge
The goal of the African Impact Challenge is to build Africa we want to see, by investing in our continent's early innovators. Top-performing teams will receive up to $25,000 in either grant funding or a simple agreement for future equity (SAFE) investment. They will also travel to Toronto for 3 months next summer, with all costs covered, to learn and expand their entrepreneurship network.
Startup Wise Guys SaaS acceleration Africa program
Startup Wise Guys SaaS acceleration Africa program will provide an optimized approach that delivers tailored guidance and support from world-class mentors and experts. Our accelerator program will help you navigate the bumps in the company-building road, revolutionize your go-to-market strategy and encourage you to bring your A game.
NSIA Prize for Innovation (NPI)
NPI is designed to encourage and support ingenuity within the digital ecosystem and fund early-stage, growth-driven solutions, with the aim of driving transformative economic growth, enhancing the nation's productive capacity, and creating jobs.
________________________________________________________________________
Sidebrief founder of the week!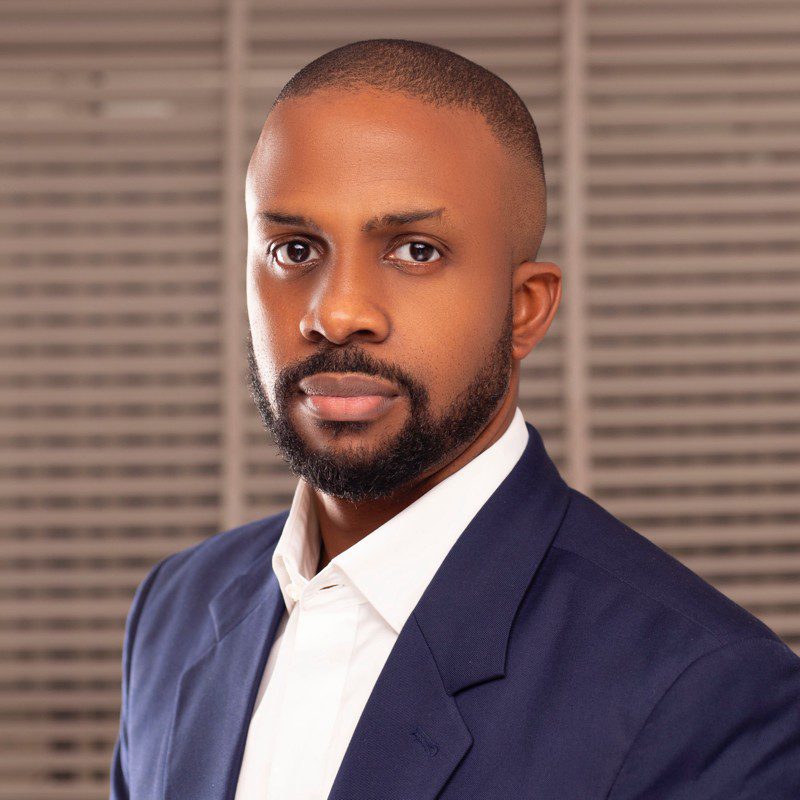 Chikodi Ukaiwe is the CEO of Salad Africa, a Nigerian-based company that offers financial services and benefits that ensure employee well-being and inspire them to live better lives, thus creating a more optimized workforce for companies in Africa.