The National Information Technology Development Agency (NITDA) is an agency that was created by the Ministry of Communications and Digital Economy in Nigeria with the sole responsibility of implementing policies that advances ICT in Nigeria and creating programs that support the operation of ICT-related activities across the country.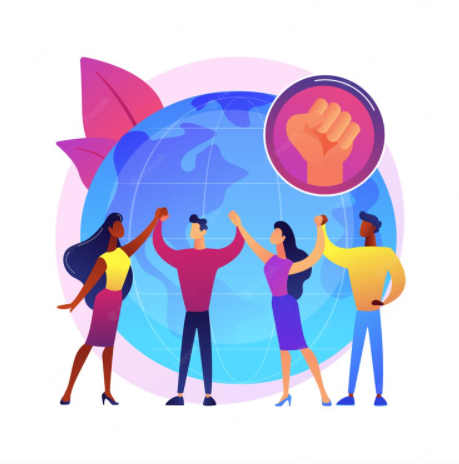 What are the functions of NITDA?
The functions of NITDA include;
to develop, regulate and advise on Information technology in the country through regulatory standards, guidelines, and policies.
It serves as the clearing house for all IT projects and infrastructural development in the country.
To register, certify and supervise Information Technology (IT) Service Providers/Consultants and Contractors to Ministries, Departments, and Agencies (MDAs) of the Federal Government. 
To register and certify IT Providers, Audit Firms, Law Firms, and Profession Service Consultancy Firm as a Data Protection Compliance Organization (DPCO)
What are the requirements to register an IT Service Provider/Consultant with NITDA?
Applicant must be an indigenous service provider/ have their website hosted in the .ng domain/ must have demonstrated capability to provide IT services
Applicants must show that it has sufficient personnel to carry out the IT services and must have at least one of its Principal Officers' registered with the Computer Professionals (Registration Council) of Nigeria (CPN).
The existence of a higher percentage of local competent full-time staff improves applicants' chances of obtaining NITDA's substantive certificate of registration.
Failure to clearly show the applicant's competence (with supporting documents and quality personnel) to carry out its identified IT services, will result in denial of registration.
All applicants who have expatriate(s) as staff must clearly show proof of their approved expatriate quota. Also, Expatriate staff shall only be considered as proof of applicants' competence where the Agency is satisfied that the skill of the expatriate is relevant to the job description disclosed.
The certificate of registration is valid for 2 years and is renewable with the agency.
Read more on the requirements and processing of obtaining IT service provider certificate from NITDA
Who heads the NITDA?
The Director-General of the National Information Technology Development Agency is Mr Inuwa Kashifu Abdullahi who has been the DG/CEO of NITDA since 2019
How do I report to NITDA?
The National Information Technology Development Agency which was established in 2001 and is charged with the responsibility to form strategic partnerships with the private IT sector, coordinate and monitor information technology practices, and monitor the use of electronic data interchange. Also, NITDA is in charge of reports and complaints as with the Information Technology industry.
To make a report to NITDA, you can call the line, tel:+2348168401851, or contact the agency via mail, info@nitda.gov.ng. For more information, check the link.
Sidebrief
Sidebrief is a RegTech startup that makes business registration and compliance easy for founders, entrepreneurs, and business owners across Africa by removing lengthy paperwork, complexity, and hidden fees. We provide the tools for founders to start and scale businesses across borders from a single interface.
Email – hello@sidebrief.com
Mobile and Whats App Business – +234 901 808 1296