Kenya offers an e-visa system for travelers wishing to visit the country for tourism, business, or other purposes. Travelers can apply for the Kenyan e-visa for tourists online through eVisa. Applicants are not required to be present at an embassy or high commission when applying for Kenya E-Visa.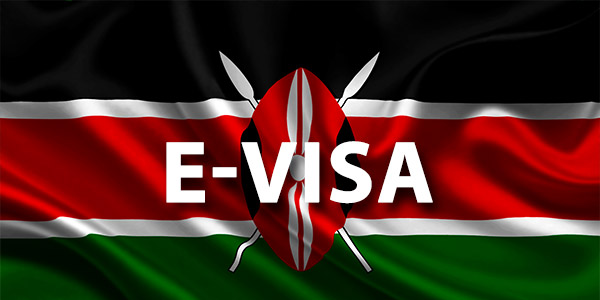 Do I Need An E-Visa For Kenya?
Most non-Kenyan citizens will need a visa when visiting Kenya. There are a few countries whoare exempted from the visa requirement but for the most part, a visa will be needed. The good news is that Kenya allows you to obtain an E-visa.
Do Nigerians Need A Visa To Kenya?
Nigerian passport holders require a visa to travel to Kenya, but rest assured the Kenya visa process is easy. Currently, the most popular Kenya visa for Nigerian
travelers is the single-entry electronic visa. This E-visa is valid for up to a 90-day stay in
the country.
How Can I Get Kenya E-Visa From Nigeria?
Nigerian citizens can apply for a visa online when travelling to Kenya. Kenya E-Visa is
available online for Nigerian citizens. To apply online, follow these steps:
1. Click "create an account" on the eVisa home page https://dis.ecitizen.go.ke/
2. Select "register as a visitor"
3. Once logged in, select "Department of Immigration Services"
4. Make an application and select "apply now"
5. Complete and submit the application form
6. Choose your payment method (debit/credit/prepaid card, EazzyPay, KCB Cash
or Equity Cash)
7. Await approval via email, then download and print the Kenyan e-visa from your
eVisa account.
Documents Required For Kenya Online Visa In Nigeria?
Here is the list of documents required for a Kenya E-Visa in Nigeria.
1. Travel document. You need a valid passport that is not less than six months for
this application. Also, it must have at least 3 blank pages.
2. Visa Application. You must complete an online application form which must be
submitted with your documents.
3. Photo. Upload recent colour photo with a clear background.
4. Flight reservation ticket for tourist visa.
5. Proof of Hotel reservation in Kenya for tourist visa.
6. Visa Fees
7. Tour itinerary: Lastly, you need to upload a tour itinerary in order to increase your
chances of securing the visa. A tour itinerary showing your daily activity in Kenya
and places to visit.
Types Of Kenya Electronic Visa?
1. Single-Entry Visa
This e-visa allows you to enter Kenya once. The single-entry visa is for those who want to go to Kenya for business, tourism or medical reasons. It is valid for three months from the date of issue with a stay of up to 90 days in Kenya. You can renew the single-entry visa for up to a maximum of six months at the immigration headquarters in Nairobi.
2. Kenya East Africa Tourist Visa
This visa gives you access to three countries – Rwanda, Uganda and Kenya. This is a multiple entry visa valid for a maximum stay of 90 days. However, this expires
automatically if a traveler goes outside of the three (3) countries.
3. Transit Visa
This visa is issued to persons connecting through Kenya to other destinations for a
period not exceeding 72 hours. Those connecting flights directly without leaving the airport don't need to apply for transit visas.
4. Courtesy visa
This Kenya visa is issued to diplomatic, official and service passport holders coming into
the country on official duties, or transiting through Kenya to a third country for official
business or duties. It is issued free of charge / gratis.
How Long Does Kenya E-Visa Take?
A very common question that has been asked severally is – How long does it take to get
a Kenya eVisa. The standard processing time for Kenya E- Visa for the single entry visa
is 48 hours. However, if the application is lacking material information, processing time
can significantly increase.
How Much Is Kenya E-Visa?
Sidebrief charges $250 for a single entry visa.
Sidebrief
Sidebrief is a RegTech startup that has helped founders, entrepreneurs, and business
owners across borders to register their companies with ease and comply with
regulations. We provide the tools for founders to start and scale businesses across
borders from a single interface. We have a Roam product that primarily helps founders
navigate visas and travel complexities.
For further information, contact us today.
Email – hello@sidebrief.com
Phone Number – +2349018081296