Imagine being given the opportunity to take your startup to the next level with the guidance of some of the most experienced and successful entrepreneurs in the world. That's exactly what Techstars Lagos offers to early-stage startups in Nigeria and beyond.
However, getting accepted into this highly competitive program requires careful preparation and a solid pitch that showcases your business idea and potential for growth.
In this article, we will guide you through the steps to submitting a successful application to Techstars Lagos, from crafting a strong business plan to delivering a compelling pitch. So, let's get started!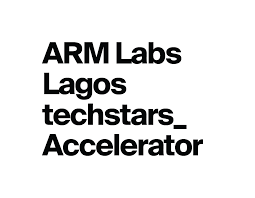 What is Techstars Lagos?
Techstars Lagos is a startup accelerator program that invests in early-stage FinTech and PropTech startups based in Africa. Techstars Lagos has helped numerous startups achieve success, including Flutterwave, a Nigerian FinTech company that has raised over $250 million in a Series D round that tripled the company's valuation to over $3 billion in just 12 months.
Benefits of Joining Techstars Lagos?
Joining Techstars Lagos can provide a range of benefits to startups including:
Access to up to $120K in funding
Access to over 20,000 investors
Demo Day exposure and other investor connections
Curated start-up programming
One-on-one mentorship sessions
Access to future Techstars events
Access to a Lagos office space
Learning from 7000+ mentors
Access to over $400k of cash equivalent hosting, accounting, and legal support—plus other credits and perks worth more than $5M.
The program is highly selective, with a rigorous application and screening process, but for those who are accepted, it can be a game-changer for their business.
Recommended reading: How to Land a Space in the Techstars Toronto Cohort
Eligibility Criteria?
To be eligible for Techstars Lagos, startups must meet certain qualifications and experience, must fall within certain stages of development, and must meet specific founder/team requirements.
The eligibility criteria is open to early-stage FinTech and PropTech startups and must be African-based startups.
Preparing Your Application?
Putting together a successful application for Techstars Lagos requires careful preparation, including understanding the application process, gathering necessary materials, drafting a compelling business plan, writing a winning application essay, and making an effective pitch video.
The Application Process?
The application process for Techstars Lagos is as follows:
1. Application: Startups can apply to the program through the Techstars Lagos website. The application takes most startups between two to five hours to complete their application for the first time and the application typically includes questions about the startup's product or service, target market, team, and growth potential, and the application is open for approximately three months.
2. Review: The Techstars Lagos team reviews all applications within four weeks and all startups will be notified about the status of their applications and select a group of startups for further consideration.
3. Interviews: Startups may receive an invite for interviews between one and 30 days after the application deadline. This is an opportunity for the startups to showcase their vision, product, and team, and for Techstars Lagos to learn more about the startups and their potential for success.
It is important to dress smart practice your introduction, anticipate potential questions, and even practice your questions during the interview preparation. As you prepare for your interview, it's important to reflect on your motivation for applying and consider how Techstars Lagos can collaborate with you.
4. Selection: After the interview process, Techstars Lagos selects the startups that will participate in the accelerator program. The selection is based on a variety of factors, including the quality of the startup's team, product, and market potential.
5. Program: The Techstars Lagos program typically runs for approximately three months and provides startups with mentorship, funding, office space, and access to the Techstars network for life. During the program, startups work closely with mentors and other entrepreneurs to refine their products, develop their business strategies, and prepare for growth.
6. Demo Day: At the end of the program, startups participate in Demo Day, where they showcase their product or service to potential investors, partners, and customers. This is an opportunity for startups to gain exposure, build relationships, and secure funding to continue growing their business.
Maximizing Your Chances of Success in Techstars Lagos?
While the application process for Techstars Lagos is highly competitive, there are several steps you can take to maximize your chances of success.
Develop a strong business idea: To be considered for the program, you need an innovative and scalable business idea that solves a real problem for your target market.
Build a great team: A diverse team with the skills, experience, and expertise required to execute your business plan successfully is essential.
Be coachable: Techstars Lagos provides access to experienced mentors who can help you refine your business strategy. Be open to feedback, ask questions, and be willing to adapt your plan based on the advice you receive.
Have a clear pitch: Your pitch should be concise, and compelling, and highlight your unique value proposition.
Be prepared: Research the program, understand what the selection committee is looking for, and be ready to answer questions about your business plan, market opportunity, and growth potential.
Network: Attend events, participate in online communities, and connect with other Techstars alumni to build your network and learn from others.
Common Mistakes to Avoid When Applying to Techstars Lagos?
There are several common mistakes that startups make when applying to Techstars Lagos, including incomplete applications, lack of clarity on the problem they are solving, failure to demonstrate potential for growth and scalability, weak team or founder profile, unclear value proposition, and poor presentation skills.
Conclusion
Putting an application to Techstars Lagos can be a game-changer for your startup. While the application process may seem daunting, with careful preparation and a solid pitch, you can increase your chances of being accepted into this prestigious program.
Remember to focus on the problem you are solving, demonstrate potential for growth and scalability, and showcase your team's strengths. If you don't get accepted on your first try, use the feedback provided to refine your pitch and improve your chances for next time.