Are you a Real Estate Agent? Do you operate in Lagos state? Do you have your Real Estate License? Do you know about the Lagos State Licensing for Real Estate Agents? Or Are you a Landlord, Tenant or Are you just looking to buy or Rent a House?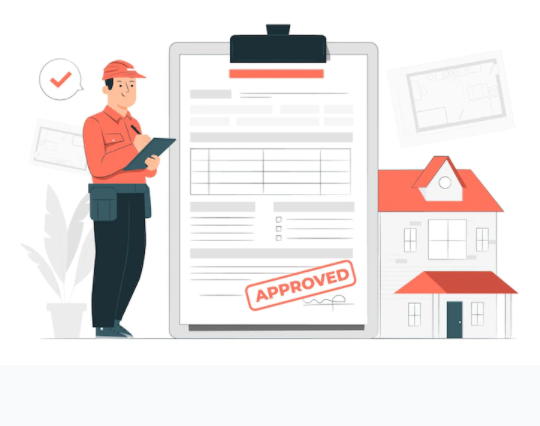 Real estate business is a lucrative business and a lot of people are venturing into it. With lot of agents in the real estate business, it is becoming easy for fraudsters to join in the chase and a lot of landlords and tenants fall prey. In a bid to curb this bad vice and protect innocent buyers or tenants, the Lagos State government established a department and enacted a policy which mandates real estate agents to get registered in order to be verified as fit and proper to carry out the business of real estate.
This Article aims at enlightening both the existing and prospective estate agents, as well as property seekers on the regulation guiding the eligibility to operate in the real estate sector in Lagos State.
LASRETRAD
This is the Lagos State Real Estate Transaction Department. It is the regulatory authority in charge of Real Estate Transactions in Lagos State. It was established with the aim to regulate Real Estate agents working in the state. The departments among other functions ensures the protection and enhancement of the stability of Lagos State Real Estate Market, secures certain level of protection for property seekers, makes property transaction process extremely transparent and makes attempt to eliminate any type of property frauds.
REAL ESTATE CONSULTANT IN NIGERIA?
Popularly known as an Estate Agent is a person or institution, who acts as Agent for another person and for, or in expectation of reward, purchases, sells, lets or offers for sale or letting, or invites, offers to purchase or take a letting of, or negotiates for the purchase, sales or letting of a house or building otherwise than by an auction or attempts to effect such purchase, sale or letting.
HOW TO BECOME A REAL AGENT IN NIGERIA
Estate Agent Accreditation and registration is a scheme by which the state government can assure citizens of the state that property service provider adheres strictly to the ethical standard of Lagos Real Estate Transaction. Becoming an accredited registered Agent is a way of demonstrating to the general public that your organization or management practices are in line with the minimum legal requirement of the State.
HOW CAN I BECOME A SUCCESSFUL REAL ESTATE AGENT IN NIGERIA?
To be registered, an Estate Agent must be fit and proper to let any property within the state. In determining if the agent is fit and proper, LASRETRAD will make use of any of the following relevant information available to reach this decision:
Nigerian Citizen, 18 years and above;
Minimum qualification of WAEC or GCE or NECO;
Experience in the real estate business can make up for educational qualification
Attestation of Professional Organization or Registered Association of Estate/Rent/Commission Agent
Referee or Guarantor. This can be done by applicant's Community Development Association, Public Servant, Level 14 and above
Applicants must have no records of breaching law relating to real estate transaction, unethical behavior, dishonesty, or other offense involving fraud on Real Estate Transaction, etc.;
Verifiable Operational Office
HOW TO REGISTER A REAL ESTATE COMPANY IN NIGERIA
Having confirmed that the prospective estate agent is eligible to register as a license agent, the following steps will be taken for the purpose of being registered:
Step 1:
Applicant is to obtain an application form from the LASRETRAD head office, any of the zonal offices or download on the official website. The application form is to be duly completed with the following required information:
Applicant details (Name, Address, Date of Birth, Phone numbers and Email Address);
Company details, if a company (Company name and registration number, number of staff, type of practice, company head office, description of operational office);
Details of Referee (Name. Address, Phone Number, Email and Signature);
Details of Guarantor (Name, Address and Phone number); and
Applicant declaration to be declared before a Commissioner for Oaths/Notary Public/ Magistrate.
Step 2:
Having completely filled the application form with the relevant details, Applicant is to provide the following documents to accompany the form for submission to the department, they include:
Certificate of incorporation and other incorporation documents for a corporate applicant;
Evidence of membership of a relevant professional body for the individual applicant or directors of a corporate applicant;
Tax Clearance Certificate of the individual applicant or two directors of a corporate applicant;
Passport photographs of individual applicant or of two directors of the company; and
Receipt of payment for application form.
Step 3:
An initial application form fee of N5, 000 is paid to the commission before submission of the application. After verification of the application, applicant will be required to make payment for the registration process after which the license will be approved and a certificate issued.
Registration fees depend on the following categories:
| | | |
| --- | --- | --- |
| 1 | Certified Estate Agent | N10,000.00 |
| 2 | Associate Estate Agent | N10,000.00 |
| 3 | Estate Broker | N10,000.00 |
| 4 | In a case of item (3) above, i.e. limited liability company | N50,000.00 |
NOTE: The above fees are the official cost paid to the commission and does not cover administrative fees by a third party. The fees are subject to review from time to time.
ESTATE AGENTS IN LAGOS
Upon registration, the Estate Agent license will be issued and the following information will be available to the public on the LASRETRAD public register:
The class of license held;
The date the licensee's name was entered in our register;
The registration number allocated to the licensee;
The full name of the licensee and any other names and trading name if it is a company;
The company's business address or registered office address of the licensee;
The expiration date of the license; and
Disciplinary action taken against the licensee or the company, if any.
Members of the public can ascertain whether or not an Estate Agent is properly registered here and for a list of Deregistered Agents here.