It is expected that every business operating within specified jurisdiction must obtain a Business Operation Permit in Ghana. This permit enables the business owner undertake or do business in the locality legally. Obtaining this permit is a must and some of the popular areas in Ghana are Accra, GA South, Ledzokuku, Kumasi etc.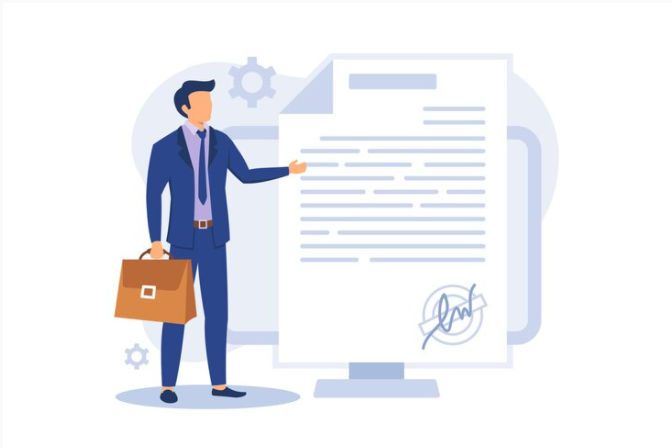 BUSINESS OPERATING PERMIT IN GHANA
The process of obtaining a Business Operating Permit in Ghana has been automated and integrated to the business incorporation process. The Metropolitan, Municipal and District Assemblies (MMDA) automatically obtains the information from the RGD and instantly issues new businesses a provisional Business Operating Permit (BOP) that can be printed online and is valid for 90 days.
During the 90 days period, the Assembly does its due diligence, background checks and processing in order to generate a permanent permit for the Applicant. Inspection of the office premises is upon determination by the agency and not a compulsory process.
REQUIREMENTS FOR OBTAINING A BUSINESS OPERATING PERMIT IN GHANA
Requirements will depend on the metropolis where the business is situated but the basic requirements are:
Registrar General Business Certificate/Certificate of Incorporation;
Name of Business;
Nature of business;
Name of Business Owner;
Business Location (GPS location)/Address; and
Contact Details.
There are other specific business permits to be obtained for business operation in Ghana.
BUILDING OR CONSTRUCTION PERMIT IN GHANA
Unauthorized structures such as wooden kiosks loaded with provisions, or industriously recycled shipping containers turned stores clustered together with no apparent planning for their distribution or infrastructure in Ghana are prohibited. A building or construction permit must be obtained before structures can be put in place.
PENALTY FOR BUILDING WITHOUT PERMIT GHANA
Failure to provide proof of legitimately building structures are often met with demolishment by relevant authorities. Authorities are mandated to write to the offending party asking for reasons why the building should not be interfered with (abated, demolished, altered or removed). Inability to give a legitimate response by the offending party within the stipulated time could result in the building being pulled down, removed etc.
The authority also reserves the right to sell any building materials to the offending party and apply proceeds as expenses incurred by the Authority in removing, altering or pulling down said building. Expenses can be recovered from the offending party by the Authority in the manner of a debt meaning that they could be recovered through legal means if the offending party defaults in payment.
REQUIREMENTS FOR OBTAINING A CONSTRUCTION PERMIT IN GHANA
It is important to note the process of obtaining construction permits before building, making structural alterations to a building or executing any works or installation of any fittings in connection with any building. The steps to obtaining a building permit are to:
Provide a land title certificate if the area is in Tema, Accra, Kumasi or Winneba, proving ownership and right to build on said land. In any other area, the deed the person has to the land will suffice, provided it is duly registered.
Submit building and site plans detailing proposed work to the Town and Country Planning Department.
For a proposed building in a metropolitan or urban area (e.g. downtown Accra), the building must be designed by an architect, acting in consultation with a civil engineer, a structural engineer, and a professional builder.
The building plans to be submitted to the Town and Country Planning Department are part of an application which requires other documentation. The accompanying documents required for the application are:
Four copies of structural drawings (which includes details of sections, elevations, calculations, drawings and specification of materials proposed);
Soil test report;
Ghana National Fire Service report;
Environmental Protection Agency report;
Structural integrity report in case development has already commenced or is completed;
Up to date business registration and operating permit (For organizations);
Property rate payment receipt (For existing buildings);
Endorsement of plans for State Housing Company's areas; and
Copy of the title certificate from the Land Commission showing correct ownership.
The above documentary requirements are to be obtained from relevant agencies such as; the Lands Commission, Environment Protection Agency, Ghana Fire Service, Town and Country Planning Department etc.
PROCESSING FEES FOR CONSTRUCTION PERMIT IN GHANA
The cost of processing a business/construction permit is not fixed and it depends on the type and purpose of the structure, however a schedule of fees is available on the official website of the Town and Country Planning Department.
POST REGISTRATION
Upon issuance of the building and construction permit, there are certain procedures that a person must follow:
Inspections are mandated by law to be carried out by Authorities at different stages to ensure the building remains within the scope of issued permit. The stages are the foundation, floor level, lintel, roofing, and finishing. These inspections normally last a day and come at no cost to the builder.
After the building is erected it is issued with a certificate of habitation, on the condition that it is satisfactorily constructed according to initially approved plans. Authorities may still inspect and ensure it is safe for habitation after issuance of the certificate.
SIDEBRIEF